We help you find the best software solution and make implementation easy
1. Audit workspace resources

2. Review software recommendations

3. Demo Ideal Software
Eliminate Resource Conflicts and Capture Wasted Space
Free up ghost spaces by automatically releasing unused and abandoned meeting rooms. Enable in-office pattern tracking and forecasting to glean critical occupancy data. Use analytics on utilization trends to optimize your space and increase productivity.
Book a Meeting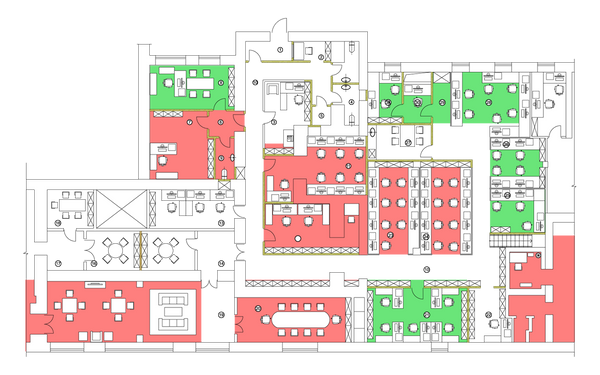 See real-time space occupancy and utilization trends
Measuring space utilization is critical for growth planning, understanding facility costs, reducing workplace friction, and making data-backed decisions that directly increase productivity. Quickly view your capacity, resource, availability, and equipment.